Award: Workplace Design
BVN for Multiplex Head quarters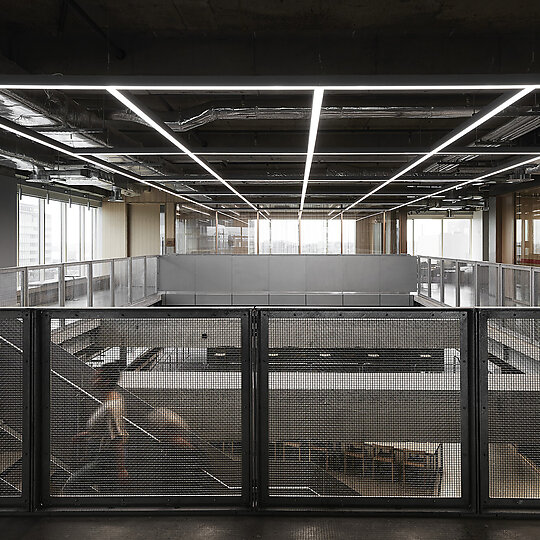 A redesign of Multiplex's Sydney headquarters presented an opportunity to create a place that inspires excitement for learning, making, & solving complex problems.



The workplace is an authentic reflection of the company's identity, focusing on their people & their 'can-do' culture, showcasing the business as a construction industry innovator.
Jury Citation
Multiplex Headquarters is a true reflection of the Multiplex brand, where a use of robust materials cleverly represents the urban space in which the company operates. There's a grittiness to the interior that makes it slightly austere yet sophisticated and this is balanced by the softness and warmth of the breakout areas and meeting rooms. A double-height void adds visual interest, while providing opportunities for people to come together and collaborate within an industry that is truly collaborative.
The jury was particularly impressed by the designers' decision to strip back the commercial office building to unabashedly reveal the interior's inherent qualities and services. Likewise, all of the judges commended the design's authentic brand translation for the way it evokes a sense of 'urbanness' and the idea of a construction site, without feeling forced or gimmicky. The project's strict detailing and pared back materiality has a confidence to it that is really well resolved and engaging.