Award: Retail Design
studio edwards for Finesse Shoe Store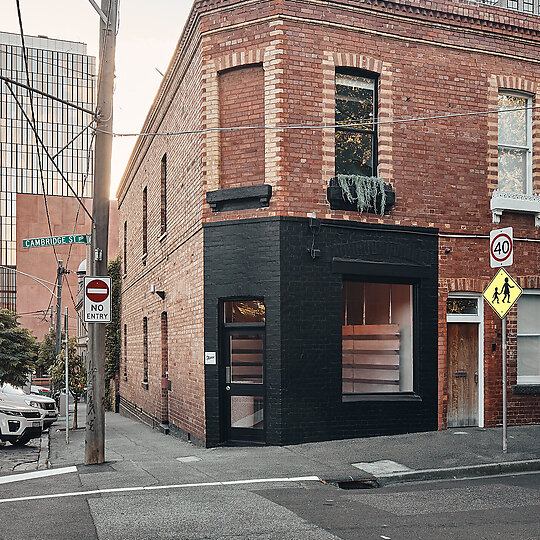 New sneaker store located in central Collingwood.
An intimate setting for rare & limited edition shoes.
Jury Citation
Finesse Shoe Store displays a clever and inventive approach to retail and an integrated sustainability approach that made it stand out from the other entries. Its fully removable prefabricated components can be demounted with minimal intervention to the existing building fabric and re-assembled elsewhere, which highlights the possibility for the life of a retail offering to exist beyond its original footprint.
The project's core sustainability agenda is clearly demonstrated throughout and the designers' strong consideration of their design's environmental impact is well resolved. Jury members commended this truly sustainable outcome and also applauded the project's exemplary detailing and sense of artisanship. It has a restrained and minimalist approach to materiality yet doesn't lack personality, and in walking a fine line between installation and retail design presents an incredibly interesting proposition. The judges agreed it is a simple project beautifully realised that also manages to convey a sense of 'urbanness' relevant to the nature of selling sneakers.