Award: Public Design
Studio Bright for Monash Robotics Lab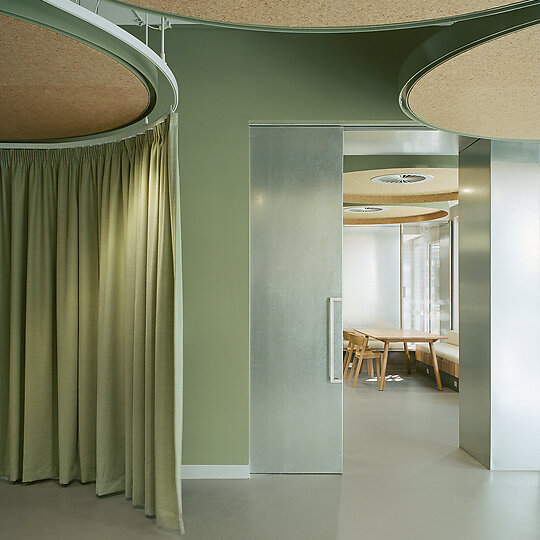 The Monash Robotics Lab transforms the ground floor of an existing three-storey 1960's campus building, creating a robust working space for interdisciplinary robotic collaboration. Shared tool rooms and task-based zoning draws researchers together, and larger building-scale gestures increase transparency into the interior fulfilling the civic ambitions of the brief.
Jury Citation
Monash Robotics Lab is a highly resolved project that demonstrates the striking balance between utility and comfort exceptionally well. The jury applauded its symbiotic relationship with the architecture, characterised by a softness and seamlessness, which strikingly blurs the boundary between interior and exterior. It stands out as an inviting space within a typology that has a heavy functional load, balancing challenging programmatic requirements with a subtle design approach that doesn't overwhelm.
The materials are robust and durable, but also warm and unexpected, and the jury appreciated the fact the robots are considered equal to human inhabitants, which is the way of the future and therefore extremely innovative. Trying to get a robotics lab to feel like a space people would want to spend time in is an achievement. This project exemplifies a highly elegant outcome that would be a good place to work in.