Award: Workplace Design
Smart Design Studio for Smart Design Studio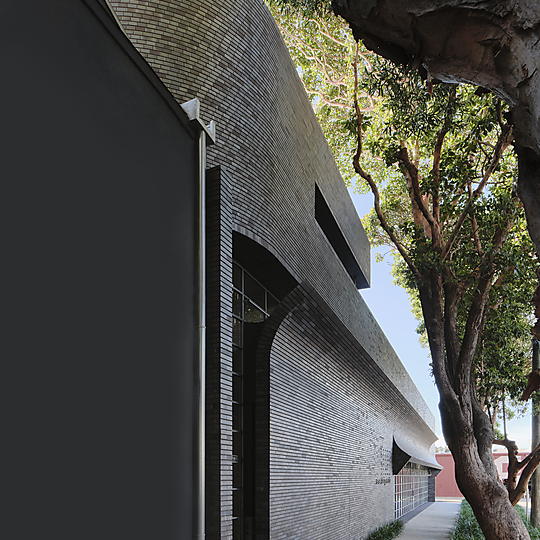 Smart Design Studio is an innovative, sustainable and sculptural building that is purpose-built for who we are and how we work. The design embraces the essence of industrial buildings from this precinct in an aesthetic sense and in the functionality, economy and innovation that you see in these modest structures.
Jury Citation
Smart Design Studio's own workplace is an outstanding example of remarkable design and technical prowess. It realizes the full potential of the brief through exceptional functionality, innovation and memorable experiential qualities that are synonymous with the brand. The architecture and interiors are seamless in terms of expression. In regards to the use of open and closed spaces, the office fitout is exquisitely executed and thoughtfully considered, while the caretaker's residence is a beautiful study in materiality, form and space – so beautiful, in fact, that one jury member would be happy to apply for the role of caretaker, should the job become available.
This exceptional project goes beyond the resolution of workplace planning issues by prioritizing people. The jury applauds Smart Design Studio for employing architecture to drive the adaptive re-use of the site, maximizing the floor plate and punctuating it with a pared-back material palette that heightens the building's form.