Award: Public Design
COX Architecture & Neeson Murcutt + Neille for Project Discover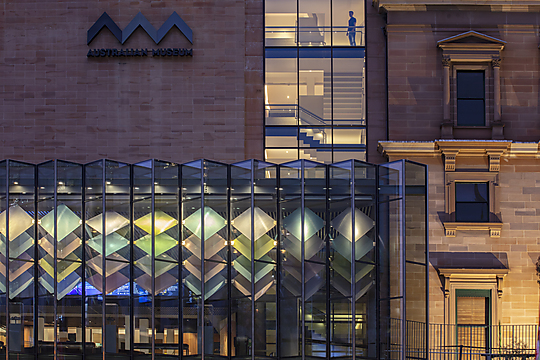 The interior design aspires to create a singular civic space giving a 'heart' to the Museum; to reveal and celebrate the Museum's rich historic layering; to create legibility of movement/wayfinding, and to draw on the palette of existing materials – introducing as few new materials as possible.
Jury Citation
Project Discover displays a clever re-use of materiality and adaptive re-use of unused or under-utilized space. This alteration of the Australian Museum takes the lead in a category with a number of highly notable submissions by demonstrating a beautiful harmony between old and new. In creating richly expressed amenities, the design is seamless and refreshingly people-focused.
The jury found the project's spatial legibility and orientation to be particularly appealing. Its reductive aesthetic, inspired use of negative space and sensitive detailing that exposes the interior's heritage elements are to be commended. They also applauded the designers for achieving a creative transformation, by uncovering spaces that were previously inaccessible to the public and volumes that had not been enjoyed before. Each part of Project Discover greatly improves the visitor's experience as they move through the space.