Premier Award for Australian Interior Design
George Livissianis for USFIN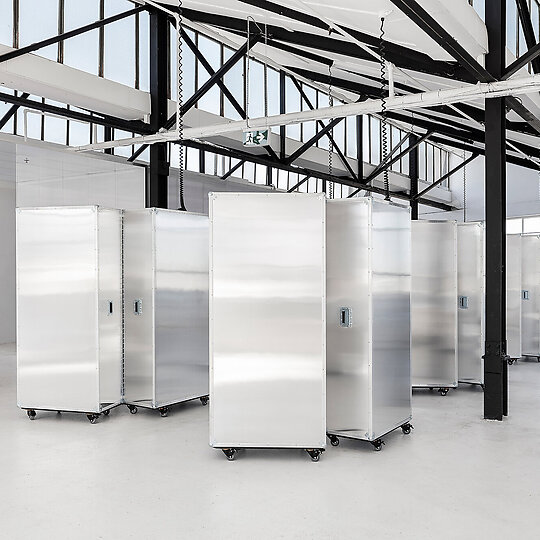 A light filled, minimal & futuristic hair salon within the old Taubman's paint factory warehouse.
Jury Citation
The jury unanimously agreed that Usfin deserves the Premier Award for Australian Interior Design, selected from a field of outstanding contenders. In deliberating the project, jury members praised the dynamism of the design. It stands out because it is so complete as a concept and interior and has a real joyfulness to it, despite its futuristic laboratory aesthetic.
There's an absolute rigour to the scheme, but it also has a flexibility that softens any hint of rigidity that would make it appear intimidating. The ability to move the hair station pods around to reconfigure the space for multiple uses makes the project close to perfect in the jury's opinion and the sculptural element this brings to the interior is exciting. In reinventing the standard hair salon typology, the designer has given considerable thought to the customer experience, which is to be commended. Salon employees are also looked after via joinery that's accessible, adaptable and easy to maintain. The jury was particularly impressed by the designer's commitment to a clear, singular idea and to the purity of execution, making it a worthy award recipient.