Award for Sustainability Advancement
Cox Architecture for University of Queensland Oral Health Centre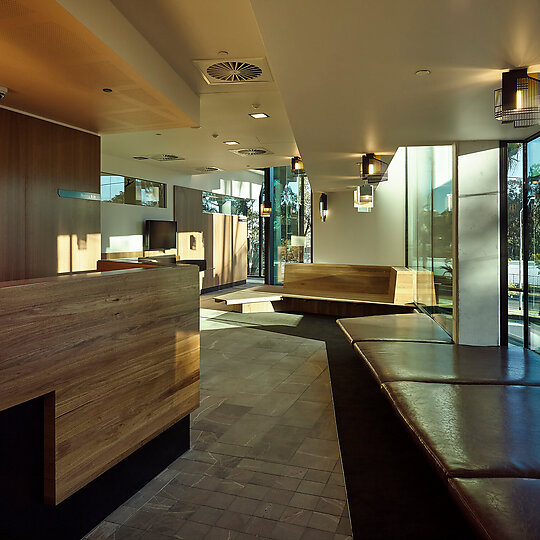 The largest and most comprehensive oral health facility in the southern hemisphere, UQ's Oral Health Building responds to site and brief with intelligence and sensitivity. It plays a key role in enlivening the Herston campus, integrating contemporary architecture into the significant existing heritage precinct and creating a vibrant 'campus heart'.
Jury Citation
The 6 Star Green Star rated University of Queensland Oral Health Centre is humanistic interior design at its very best. As the largest public dentist in the southern hemisphere, its environmentally sustainable design features are excellent – it has solar power, on-site water treatment and reclaimed building materials and, particularly significant for a structure of this scale, it is 30 percent naturally ventilated. But what most impressed the jury is the project's clearly applied holistic design approach that prioritizes social sustainability and wellness.
This project was designed to have a positive impact on people and reduce the anxiety and fear they feel when going to the dentist. The treatment rooms are smaller and function on a human scale, providing comfort and reassurance. The plan intelligently consolidates dental laboratories in the centre, allowing the surrounding shared spaces to connect with the outside. This connection is strong and deliberate to welcome in plenty of natural light and ventilation, debunking the "stuffy" health centre stereotype. The resulting sense of tranquillity successfully deinstitutionalizes the project, making for a happier dentist–patient relationship.