Commendation
Stephen Collins Interior Design Pty. Ltd. for ABU house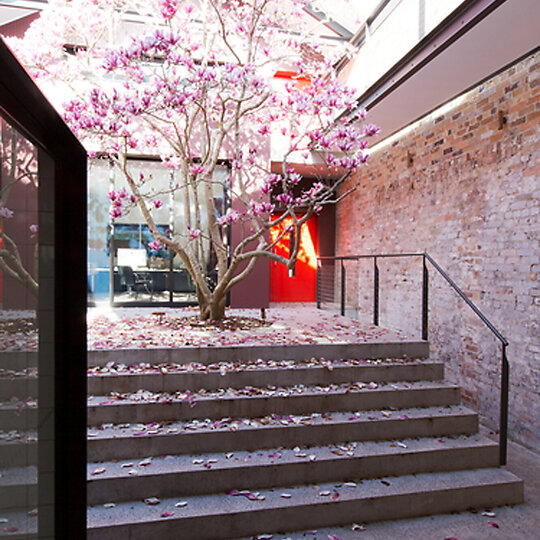 Warehouse re-use into a single residence combining new interior / exterior architecture within existing perimeter walls.
Two courtyards puncture the roofline separating the altered main building and new rear building .
The plan is determined by its function - a residence for an art collector, requiring controlled light access , airflow and climate.