Award: Workplace Design
BVN Architecture for Santos Centre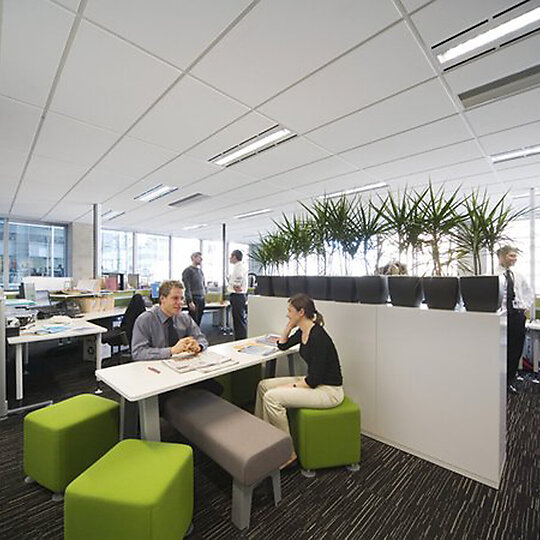 Jury Citation
An impressive consideration of the contribution of workplace design to business – using workplace design as a tool. The interior offers meaning, engagement, visual communication, energy and liveability and shows consideration of the needs and requirements of business, ESD and human comfort.
The fitout is well-integrated, anti-sterile, and contributes to the culture of the workplace. Sculpturally well judged; the stair in particular is very successful. A well-judged balance of whimsy humanity and corporate considerations.
The jury expects the interior would be an interesting and energising place to work. A well-considered use of workplace as a human resource tool. The client is also to be commended.